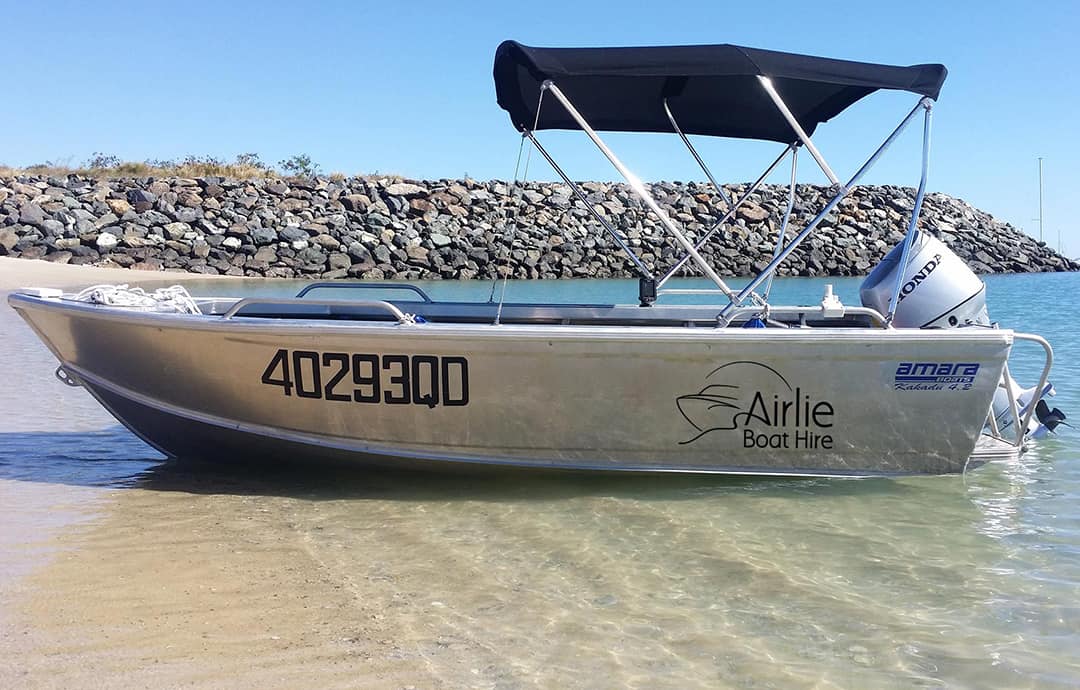 Length: 4.3m
Width: 1.85m
Engine: 30 HP Honda
Offshore Limit: Inshore use only
Passenger Capacity: 4 Passengers
Pull up to a local beach and relax with a picnic, find a good fishing spot and catch your dinner, or explore the stunning bays off Airlie Beach.
On a good weather day this boat can go out to as far as Daydream Island, Long Island and the Molle Group Islands. Please note that this boat cannot go to Whitehaven Beach. 
Please note:
All our licensed boats come with a full tank of fuel. The customer pays for the fuel that they use. We take a $250 fuel bond and we will either refund you or charge you for the difference.
Children under 12 are considered one passenger under QLD regulations on boats in survey. 
Kakadu Tinny Hire Rates
1 day $250.00 (per day)
2 days $245.00 (per day)
3 days $240.00 (per day)
4 days $235.00 (per day)
5 days $230.00 (per day)