Airlie Boat Hire provides surveyed, commercial vessels. Our vessels are under 2C or 2D survey and are available for 1 day hire or long term use.
Vessels can be picked up from our berth at Abell Point Marina or can be towed away.
We are able to provide qualified skippers for your hire if you do not have a boat license.
The vessels available for commercial work are: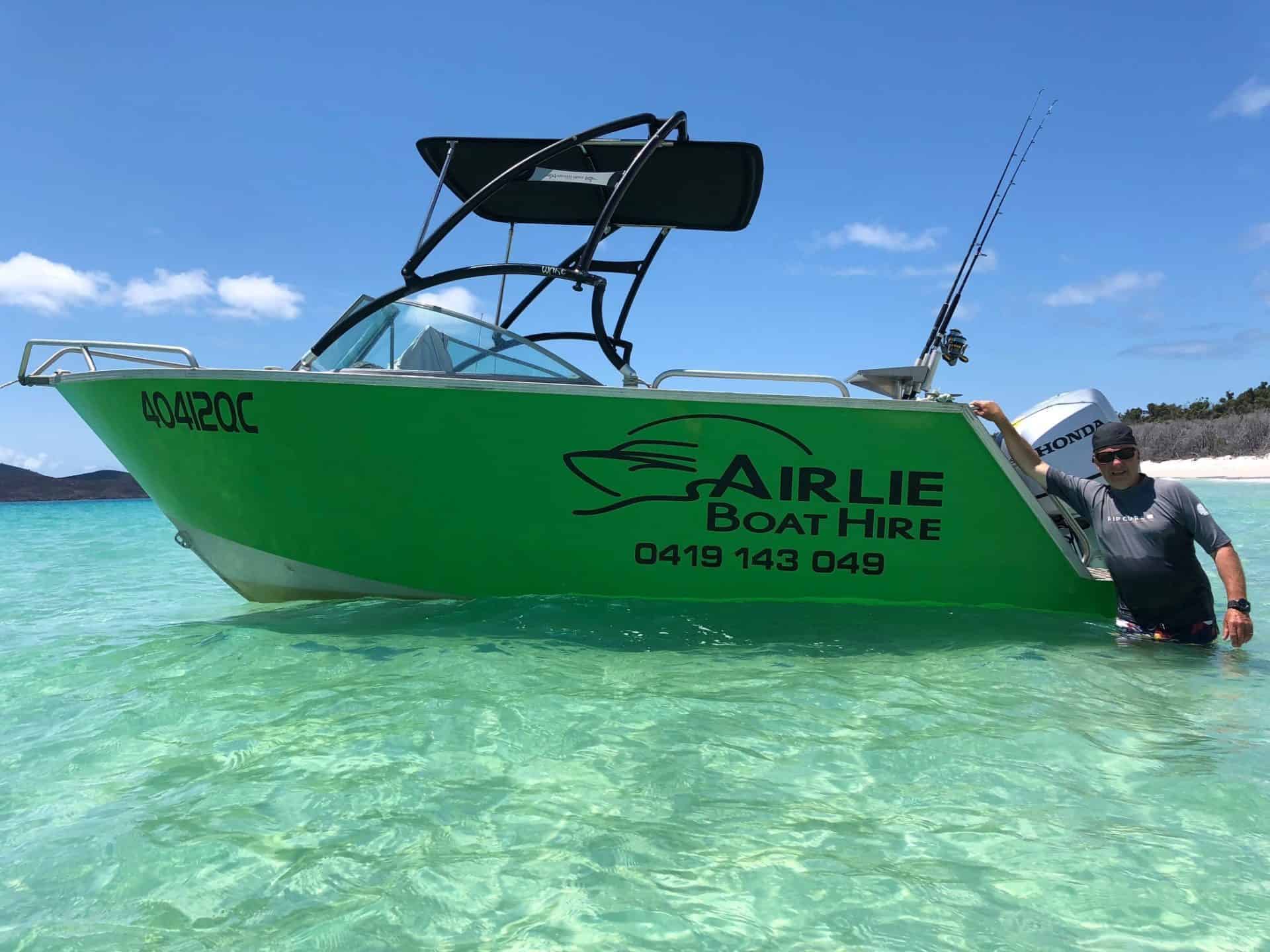 Length: 5.7m Width: 2.17m
Engine: 135 HP Honda
Offshore Limit: 5nm
Passenger Capacity: 6 Passengers
Equipment: GPS, fish finder & depth sounder and live bait tank.
(2C Survey)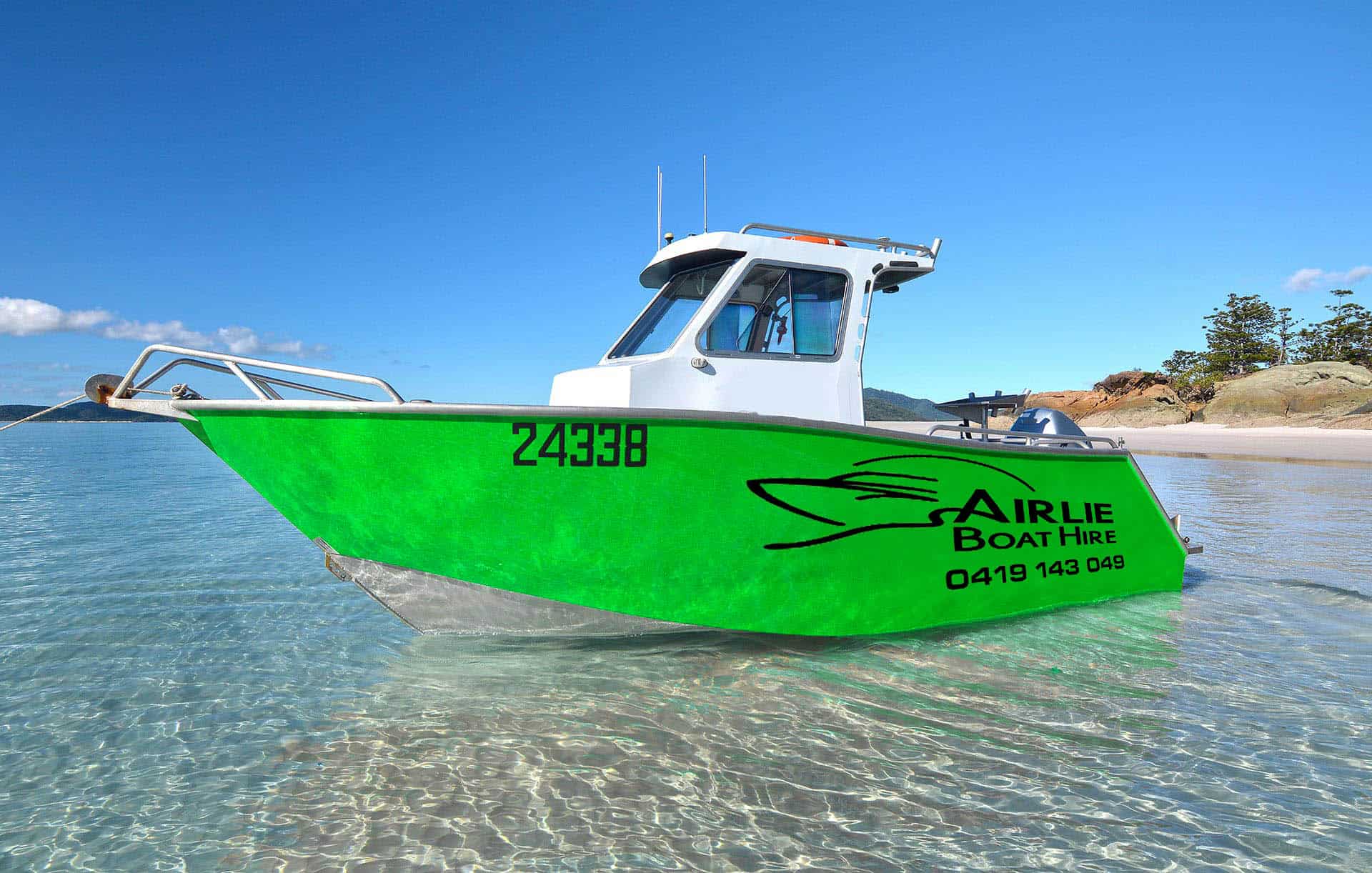 Length: 6.0m Width: 2.48m
Engine: 150 HP Honda
Offshore Limit: 15nm
Passenger Capacity: 7 Passengers
Equipment: GPS, fish finder, depth sounder & live bait tank
(2C Survey)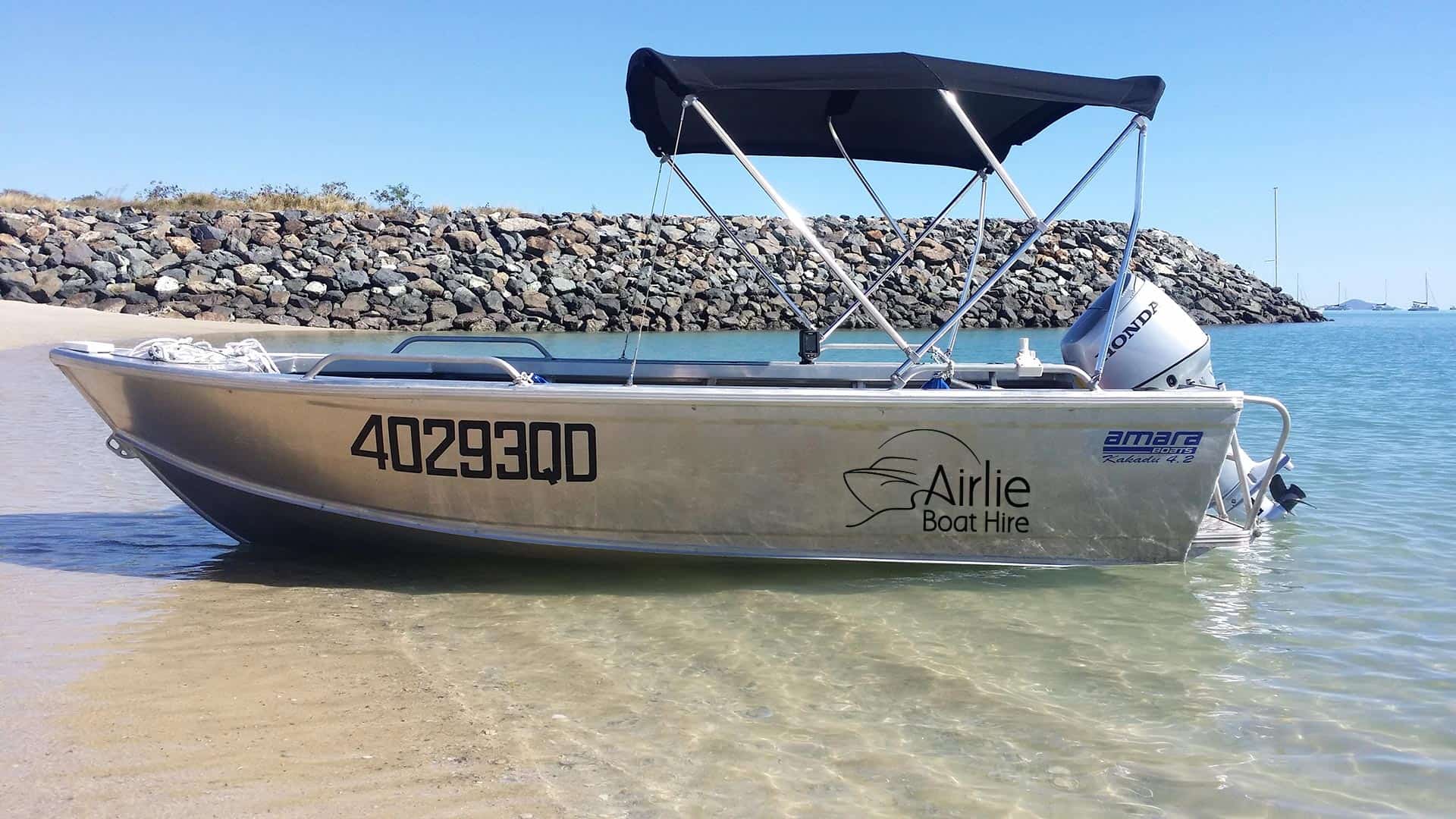 Length: 4.3m
Width: 1.85m
Engine: 30 HP Honda
Offshore Limit: Inshore use only
Passenger Capacity: 4 Passengers
(2D Survey)